Irish Independent, February 23, 2013
In one of his hundreds of sports columns from the 1970s, Con Houlihan paid tribute to the great Welsh scrumhalf, Gareth Edwards, who at that time was at the pinnacle both of his game and of his fame. A fitting subject, then, for a writer who had a lifelong and particular passion for rugby.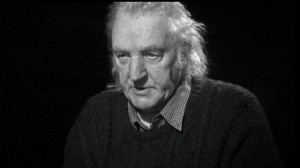 Here's the thing, though – although Edwards was the article's subject, he wasn't mentioned until two-thirds of the way through the piece. Before that, the author ruminated on the nestbuilding deficiencies of rooks, the resourcefulness of hens, the short stories of Ernest Hemingway, the poetry of Thomas Gray and the paintings of John Constable. Finally, after fifteen paragraphs on such matters, he got round to praising Edwards for his character, his resilience and the poetry that he brought to his beloved game.
Here's the other thing, though – the article was somehow all of a piece, the reader being persuaded by its conversational chattiness, its casual allusions, its quiet air of authority and its underlying conviction that sport, art, literature and the act of living were all intertwined as forms of human endeavour.
That was the Houlihan philosophy, and discursiveness was the Houlihan style, a style that lesser journalists copied at their peril. Indeed, some of them came a cropper in their attempt to imitate the inimitable. There was only ever one Con Houlihan.
{ 0 comments }